Dates
Oct 7, 2022
7:30 - 8:30 PM
Location
Location
Carrillo Recreation Center
100 E Carrillo Street
Santa Barbara, CA 93101
Event Image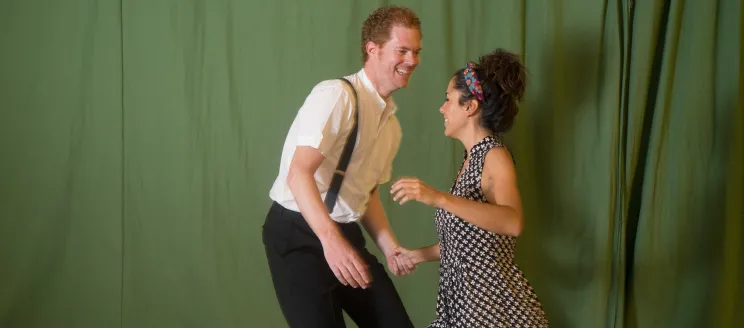 Title
Free Swing Dance Workshop | Carrillo Recreation Center
Parks & Rec Categories
Category:
Description
The Carrillo Recreation Center is proud to host a FREE swing dance workshop taught by cast members of SW!NG OUT. 
Join us Friday, October 7 from 7:30 p.m. to 8:30 p.m. for beginner and intermediate swing dance lessons led by four dance champions. Participants are invited to stay for our regularly scheduled event, Friday Night Swing and show off their new skills with live music from Flattop Tom & His Jump Cats. Participation in Friday Night Swing is $20, cash only, and includes live music from 8:30 p.m. to 11:30 p.m. with prize giveaways during the band break. Prizes include tickets to see SW!NG OUT at the Granada Theater on Saturday, October 8. 
This free workshop is provided in partnership with the City of Santa Barbara Parks & Recreation Department, UCSB Arts & Lectures, Sylvia Sykes, Santa Barbara Friday Night Swing Dance, and the Swing and Ballroom Dance Club at UCSB.