Dates
Jun 10, 2023
8:30 AM - 2:00 PM
Location
Location
Cold Spring School
2243 Sycamore Canyon Road
Santa Barbara, CA 93108
Event Image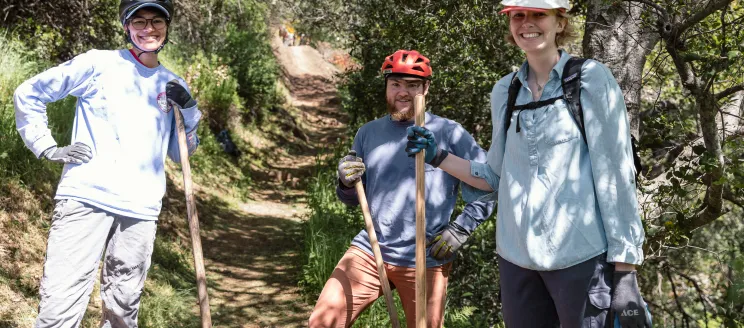 Title
Trail Volunteer Day | Front Country Trails
Parks & Rec Categories
Category:
Description
Join us for another large-scale trail volunteer event following the damaging winter storms. Volunteers of all experience levels are invited to learn about trail restoration while helping to address the impacts of the heavy rains, including trail washouts, erosion, slides, and downed trees. Tools, instruction, and a group lunch will be provided!
RSVPs are required for this event! To RSVP, contact Steve Biddle, City of Santa Barbara Parks Supervisor at (805) 564-5439 or SBiddle@SantaBarbaraCA.gov
SCHEDULE
8:30 a.m. Meet at Cold Spring School (2243 Sycamore Canyon Road) for safety orientation and instruction
1:00 p.m. Return to Cold Spring School for a group lunch to celebrate your hard work! 
TRAILS
Volunteers will tackle work on Cold Spring Trail, Ridge Trail, and Buena Vista Trail.
SAFETY
Volunteers must attend the safety orientation to participate in trail work. Tasks will be assigned based on skill level.
WHAT TO WEAR
Sturdy closed-toed shoes, long sleeves, and long pants to protect from poison oak
WHAT TO BRING
Water, sunscreen, snacks, gloves, and bike helmet
PARTNERS
This event is being held in partnership with Santa Barbara County, US Forest Service, Montecito Trails Foundation, Los Padres Forest Association, and SAGE Trail Alliance.