Dates
Sep 24, 2022
8:15 AM - 2:00 PM
Event Image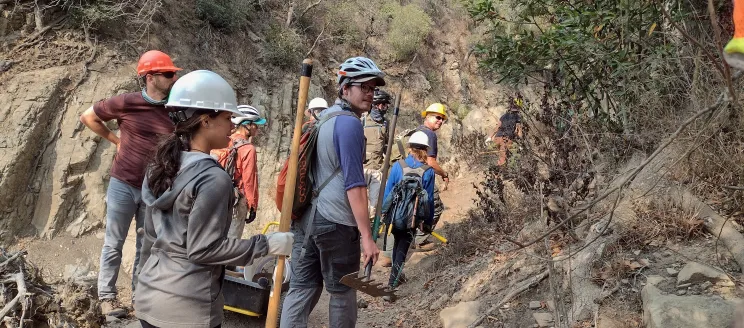 Title
Trail Volunteer Day | San Ysidro & McMenemy Trails
Parks & Rec Categories
Category:
Description
Join us for a day of trail maintenance on National Public Lands Day! This year we will be working on San Ysidro and McMenemy Trails, followed by a free lunch for all volunteers at Manning Park. 
RSVPs are required for this event! To RSVP, Contact Steve Biddle, City of Santa Barbara Parks Supervisor at (805) 564-5439 or SBiddle@SantaBarbaraCA.gov
SCHEDULE
8:15 a.m. Meet at Manning Park (449 San Ysidro Rd, Montecito, CA) to depart as a group to worksites
1:00 p.m. Return to Manning Park for free lunch!
SAFETY
Volunteers must attend the safety orientation to participate in trail work. Due to COVID-19 protocols, we strongly recommend volunteers be vaccinated and will require each volunteer to have a face covering with them for times of group interaction.
WHAT TO WEAR
Sturdy closed-toed shoes, long pants to protect from poison oak
WHAT TO BRING
Water, sunscreen, snacks, gloves, bike helmet, face covering
Tools, instruction, and a limited number of helmets will be provided.