ID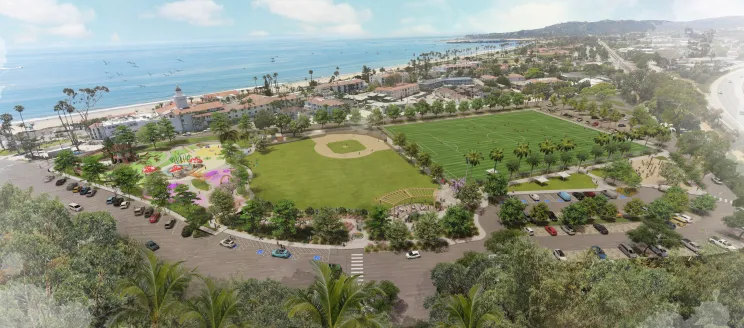 Title
$1.5M in Federal Funding Secured for Dwight Murphy Field Renovation
Authored on
April 14, 2023
Body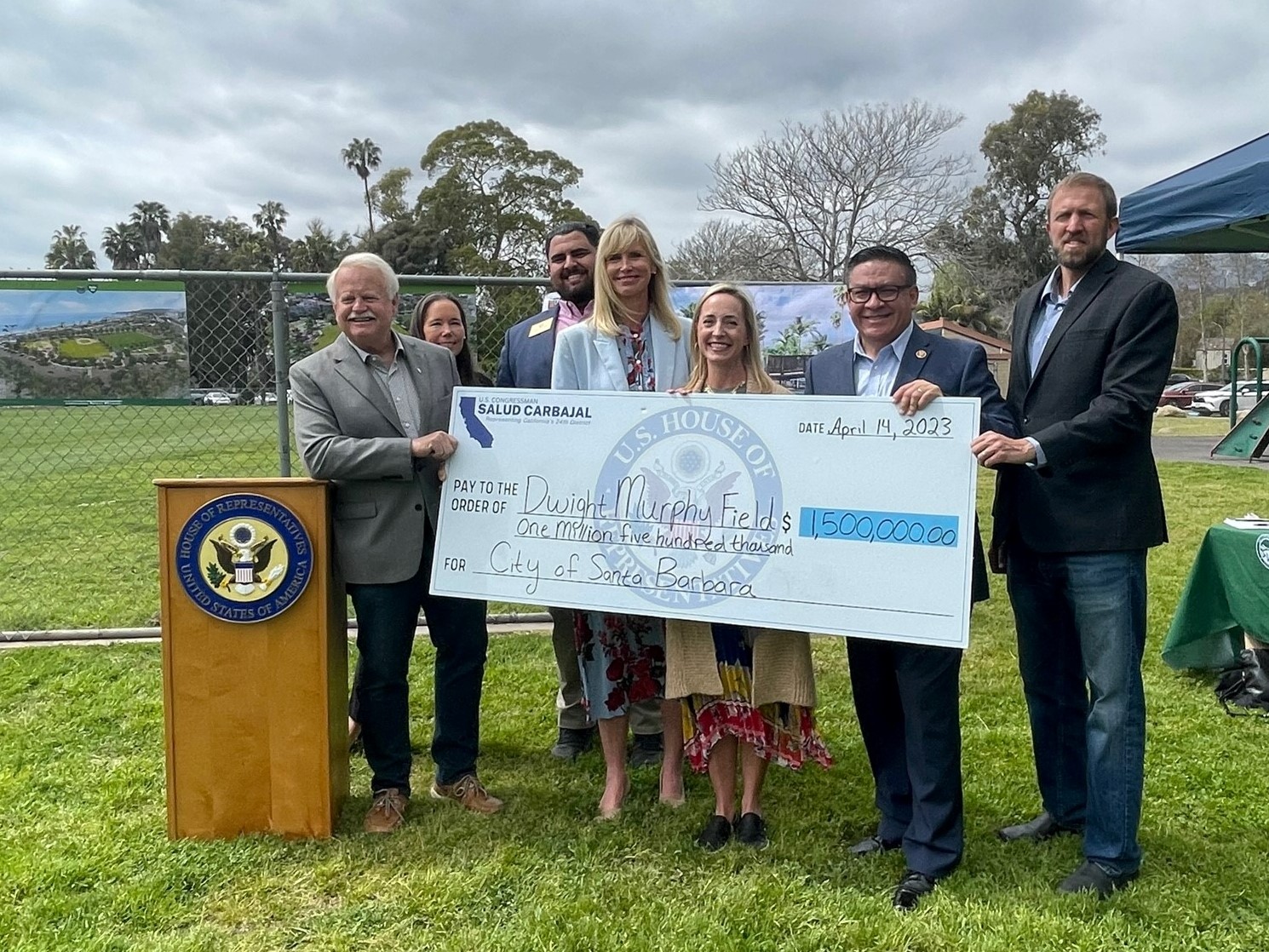 The City of Santa Barbara Parks and Recreation Department is pleased to announce the receipt of $1,500,000 in federal Community Project Funding for the Dwight Murphy Field Renovation Project. The funding, secured by Congressman Salud Carbajal, will help to fund construction costs to revitalize the park with new amenities, including a high-quality sports facility with a multi-sport field and youth baseball field, and Gwendolyn's Playground, Santa Barbara's first and the region's largest, inclusive, all-abilities playground.
Congressman Carbajal joined County Supervisor Laura Capps, City of Santa Barbara Mayor Randy Rowse, Councilmembers Eric Friedman and Oscar Gutierrez, and Parks and Recreation Director Jill Zachary at Dwight Murphy Field on Friday, April 14, to highlight the project and the funding secured thus far. Current and former Parks and Recreation Commissioners and leaders of the Gwendolyn Strong Foundation, who have led fundraising efforts for the playground, were in attendance to show their support.
The Dwight Murphy Field Renovation Project is one of 14 projects across the Central Coast to receive federal Community Project Funding.
To date, the project has secured $13.5 million for construction costs. The Gwendolyn Strong Foundation recently announced the success of their fundraising efforts to raise $6 million to build the 36,000-square-foot, multisensory playground. The foundation is seeking an additional $2 million for inclusive programming and ongoing playground maintenance. The City of Santa Barbara has committed $6 million to the project's construction. The Parks and Recreation Department is actively seeking $10 million to fund the remainder of the estimated $23.5 million project cost. 
For more information about the Dwight Murphy Field Renovation Project, visit SantaBarbaraCA.gov/DwightMurphyField