ID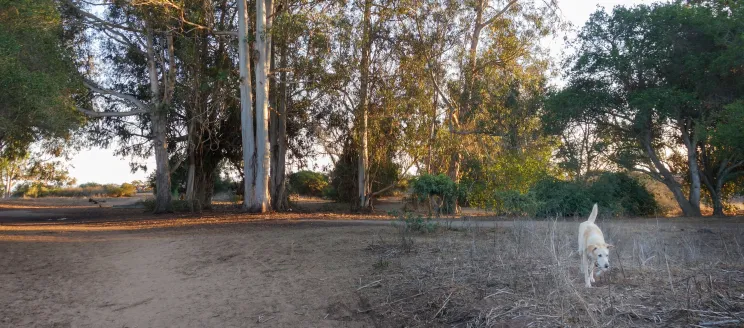 Title
Upcoming Vegetation Management Project at Douglas Family Preserve
Authored on
January 27, 2023
Body
The City of Santa Barbara Fire Department and Parks and Recreation Department continue their ongoing collaboration to reduce wildfire risk in Santa Barbara's open space parks. Crews will conduct a vegetation management project in Douglas Family Preserve on Wednesday, February 1, and Thursday, February 2, to reduce fuel loads and remove invasive plant species. Efforts will focus on removing Acacia pycnantha, commonly known as golden wattle, which is competing with the park's native vegetation, particularly coast live oak trees. The project timing will allow for onsite chipping of the acacia and spreading of resulting mulch, as the target species is not currently in seed. Chipping and mulch spreading will take place the following week, February 6 through February 10.
A City biologist has conducted a biological survey to assess the work area for sensitive natural resources and will be present to oversee the project. Crews will undergo environmental awareness training at the start of each day to ensure the work does not impact sensitive resources on site.
Chainsaws, hand tools, and a chipper will be used to conduct this work. While the park will remain open, the public is asked to use caution and leash dogs around crews. Signage has been posted at all entrances to remind park users of this request.
This is the first of many planned projects at Douglas Family Preserve, as the Parks and Recreation Department is in the process of updating the park's management plan.