ID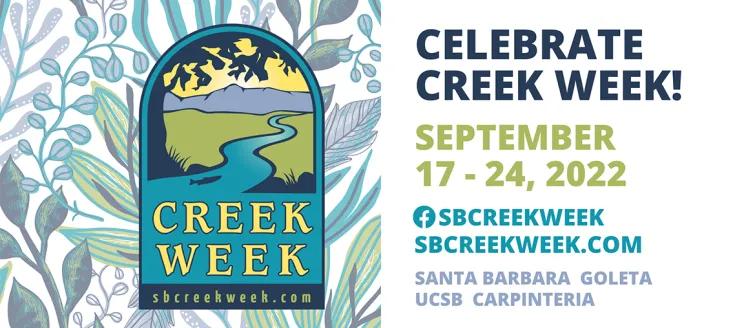 Title
Celebrate Creek Week September 17 - 24
Authored on
August 12, 2022
Body
Santa Barbara's 23rd Creek Week will take place Saturday, September 17 through Saturday, September 24. Community members are invited to join in and learn how they can help protect our creeks, watersheds, and ocean through a variety of fun and educational talks, tours, volunteer events, and more!
The City's Creeks Division will host a tour of the Andrée Clark Bird Refuge Restoration Project during the regularly scheduled September Creeks Advisory Committee meeting, a tour of the Upper Arroyo Burro Restoration at Barger Canyon, and a tour on the Land Shark. The Creeks Division will also host an online Lunch & Learn presentation related to beach water quality, and a series of informal Coffee at the Creek talks at various creek side locations.
Like the event on Facebook or visit SBCreekWeek.com for details.
Want to Host a Creek Week Event?
If your business or organization would like to host an event during Creek Week, please contact Liz Smith at LSmith@SantaBarbaraCA.gov.
Creek Week is coordinated by the City of Santa Barbara Creeks Division, County Project Clean Water, City of Goleta, City of Carpinteria, UCSB, and Explore Ecology, with many local organizations hosting events throughout the week.